Nikola Mirotic is one of the latest additions to a rebuilding Chicago Bulls roster. He has been one of the most talented big men in Europe in the past couple of seasons. The NBA orientated media and public compares him to the European all time NBA great Dirk Nowitzki. There are couple of reasons why Mirotic has better situation in Chicago than Nowitzki had when he entered the league in Dallas. You can find out more about latest NBA tips, picks and advice at Best Bet On Sports.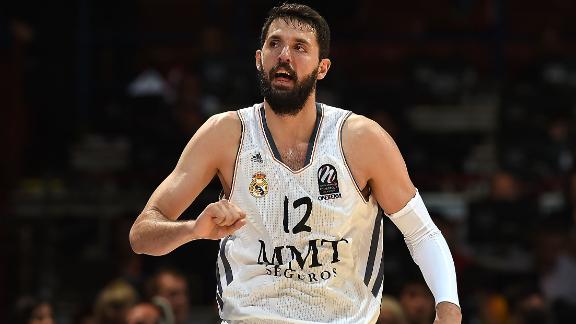 First of all Mirotic enters the league after a successful six year career at one of Euroleague's best teams, Real Madrid. He has won the ACB League MVP award and was MVP of the 2011 U-20 championship while playing for the Spanish national team (Mirotic is born in Montenegro). He did all of that until the tender age of 23. He is probably the Derrick Rose of Spanish basketball. Winning the MVP trophy at the age of 22 in front of players like Rudy Fernandez, Sergio Rodriguez and Juan Carlos Navarro. For comparison Nowitzki played only for DJK Wurzburg where he didn't have any significant role even in the second German league.
Mirotic also has great support in Chicago where he will play together with another European superstar Pau Gasol who plays in the NBA for the past 13 seasons. Having somebody near you that has been through the same things that expect you can make the whole difference. He also has a superstars with huge experience like Defensive Player of The Year candidate Joakim Noah and the youngest MVP in the history of the league Derrick Rose. When Nowitzki joined the Mavs there were couple of quality experienced players like Michael Finley, but mostly he built his game with the help of Steve Nash who was only two years older than him and his private coach from Germany.